AUTO DETAILING & CERAMIC COATINGS
Your One-Stop Auto Detail Shop Supreme Shine Every Time!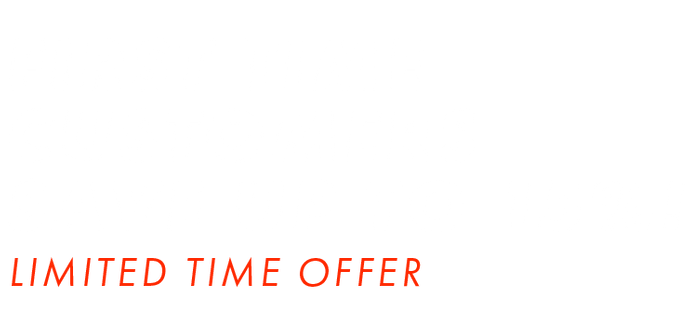 Supreme Finish has been a trusted name in the triangle for auto detailing, window tinting, and ceramic coating services for over 10 years and counting!
Love a clean car? Get an automatic 5% off from Supreme Finish by texting the word AUTO to (984) 400-4917.
One stop detail shop
Our staff is well trained and very experienced. We offer Ceramic Coatings and Reconditioning packages. Our expertise sets us apart from other companies offering Auto Detailing for Raleigh, Cary, Durham, and surrounding areas of NC. You can drop off your vehicle with us. We are located at 3125-103 Gresham Lake Rd Raleigh, NC 27615.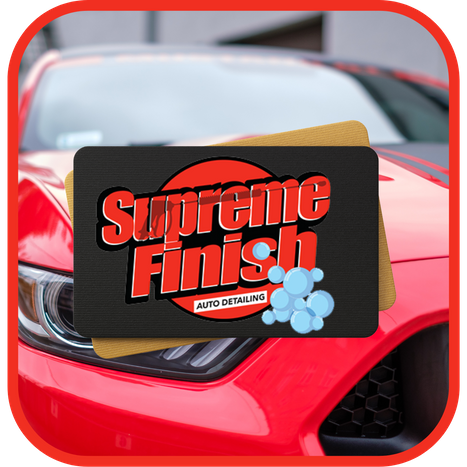 Gift Cards Available!!
Looking for a gift for the car enthusiast in your life? Supreme Finish Auto Detailing offers gift cards redeemable for our detailing services. Gift cards can easily be purchased online or by contacting Supreme Finish.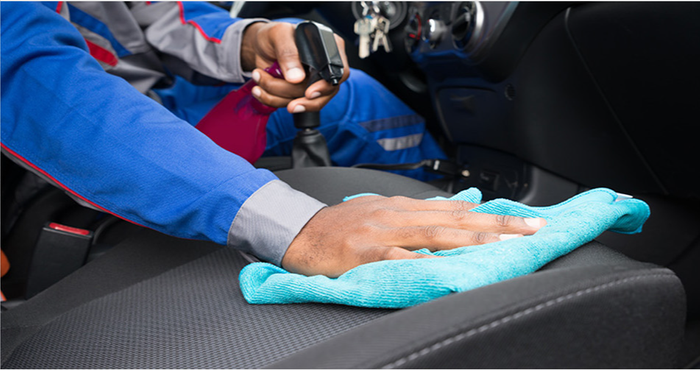 complete auto detailing and ceramic coatings
Supreme Finish Auto Detailing has proudly served our valued customers in Raleigh, Cary, Durham and the surrounding areas in the triangle with our Auto Detailing for many years. We make it easy to work with us, and more importantly, our experience in Auto Detailing makes it possible to offer a great service.
Welcome
Professional Auto Detailing, Sanitizing & Ceramic Coatings
We have the best quality in town for Car Detailing!
Choose from a variety of professional detail packages for your vehicle. At Supreme Finish, we offer many different detailing packages that cater to the unique needs of our customers. Whether you own a small
two-door coupe or a large commercial truck, we provide the necessary service to restore your car to its original condition. We also offer Ceramic Coatings for Exterior and Interior surfaces to give your car an extra layer of protection that lasts for years.

Highly recommend! I've had my car detailed at other places but it has never been as clean as it is now. They were able to get out stains and scratches that previous detailers could not and were there when I purchased my car. I really appreciate how precise and detailed these guys were in get every nook and hard to reach spot.
- Valerie Stevens

Top-notch service! We bought a used car for my soon to be 16 yr old and brought it to Kentrell, solely on the reviews. We drove from Holly Springs to North Raleigh for a full interior and exterior detailing. Fantastic job! My expectations were far exceeded. They even took my car in on Sunday to accommodate schedules. Great small business to support.
- Alex Medina

I am very impressed with the results after having my Mustang Ceramic Coated. The paint has a prestige finish that caught my eye from the parking lot. The paint is smooth and most importantly protected.
- Dustin Harris
Get A Quick Quote!
Just fill in the basic info below and we'll be in touch.