When you need auto detailing for your showroom in North Carolina, there's no one better to depend on than Supreme Finish Auto Detailing.
We are your go-to experts in making sure your showroom cars are in pristine condition. The price of a full-time auto detailing team can be high, but partnering with us is a much better deal. No matter your dealership set up, we have what it takes to keep your showroom cars as perfect as they were at the factory. Reach out to us today to partner with Supreme Finish Auto Detailing!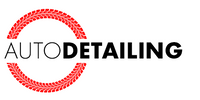 No one wants to buy a car that looks like it's in less than perfect condition. That's why you need someone to do high-quality auto detailing in your showroom. Hiring full-time employees can be costly and time-consuming, especially when the quality is not always guaranteed. Partnering with Supreme Finish Auto Detailing can save you money and stress. We guarantee the quality of our auto detailing. You will never have to worry about your showroom cars looking less than pristine when you work with us. We have the experience and expertise to leave your cars in the best condition they've ever been in.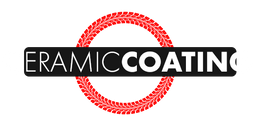 Ceramic coatings offer a lot of benefits and can help raise the value of a car. If you need new ceramic coatings on your showroom cars, Supreme Finish Auto Detailing can get the job done. A ceramic coating can offer UV protection from the sun, protection from chemical stains, be easier to clean, and enhance a vehicle's gloss. They make your showroom cars look incredible and customers will be lining up to get a closer look. Partner with Supreme Finish Auto Detailing for quality showroom car ceramic coatings. Contact us today!

If you want your showroom cars to look their best and have their best value, consider investing in paint protection film. Paint protection film provides an enhanced finish, offers incredible protection against chemical spills, heals minor scratches, and is highly temperature resistant. It raises the value of the car and looks great. Customers in a showroom will be drawn to a car with a quality paint protection film and Supreme Finish Auto Detailing has the knowledge, skills, and expertise to install a paint protection film perfectly to any vehicle. Get in touch with us today to partner with us!
A partnership with Supreme Finish Auto Detailing is mutually beneficial.
You get to relax and know that your vehicles are in good hands and looking their best. We employ only the best professionals. We will cater our services to your specific dealership so you won't have to worry about anything but making sure your customers are happy. We offer customized pricing and services that are tailored specifically to you. If your dealership needs auto detailing, ceramic coating services, or paint protection film services, we are the best in the business. Contact Supreme Finish Auto Detailing to get started!
Why Choose Supreme Finish Auto Detailing?
If you're looking for an affordable solution to keeping your cars looking factory fresh while out on the lot, partnering with Supreme Finish Auto Detailing is a good idea. It can be very expensive to hire a full-time detailing team. Partnering with us will save you time and stress. It's about more than just making sure your showroom cars look their best. Keeping your vehicles in pristine condition also helps keep customers more satisfied. With our services, you won't need to worry about the state of your cars. You can sit back and focus on what's really important: selling your cars and making sure your customers are happy.