IMPORTANT, PLEASE READ: We require a 20% deposit on all sales over $100. Additional charges may apply if excessive pet hair or stains have to be removed.
You can make your deposit by calling us or paying it using the online booking portal when scheduling your appointment. This will guarantee your appointment reservation! However, if you do not leave a deposit but book an appointment then it will be considered a walk-in . We try to accommodate walk-ins, but we do not guarantee your appointment.
Deposits are Non-Refundable after 24 hours once the appointment has been set. You can reschedule free for only two appointments and then after that it will be a rescheduling fee of $15. If your appointment is rescheduled due to inclement weather then there will be no additional charge. Our business is an appointment based business so this give us mutual reassurance.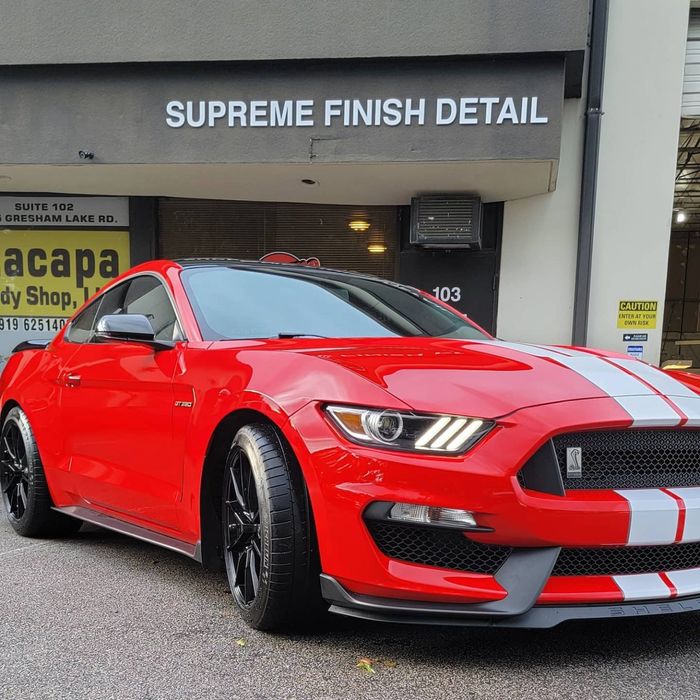 PACKAGES
Restoring Cars and Trucks to Their Former Glory
Drive a car that looks brand new with auto detailing from Supreme Finish in Raleigh, North Carolina. We give your vehicle a thorough cleaning, restoring it to its former glory. Book an appointment today to have your prized possession looking like new again.
Packages – Exterior and Interior Detail
The following packages range from basic detailing to a more thorough cleaning with automatic sanitizing to help stop the spread of viruses and bacteria. For the purpose of clarification, a small vehicle is a two-door coupe, a medium vehicle is a four-door sedan, a large vehicle is an SUV or truck, and an extra-large vehicle is a three-row Truck, Van, or SUV. If you want a commercial vehicle detailed then please call us for pricing.
Once you've purchased a package below or requested a quote for one of our À La Carte Options, please feel free to book an appointment by giving us a call or booking online!
WE HAVE OPTIONS FOR ALL YOU BUSY PEOPLE OUT THERE. PICK UP AND DELIVERY SERVICES ARE NOW AVAILABLE!
Get A Quick Quote!
Just fill in the basic info below and we'll be in touch.